Almost 3 pm the day before Thanksgiving. House. Not cleaned. Laundry. Not done. Thanksgiving dishes. Not planned. Ham. Not picked up from the store yet. Pies. Ditto. Grocery list. Nope. Grocery shopping. Ha!
My parents-in-law are flying in tomorrow arriving at 11 am. Vegetarian brother-in-law. 3 pm.
I am running around not knowing which task to tackle first. Mr. Monk has started the timer for 20 minutes: time to leave me alone so I can regroup and breathe. But he kept on coming over to talk to me so he graciously agreed to add 5 more minutes to the timer.
I am ashamed to admit: This scene happens every Thanksgiving.
.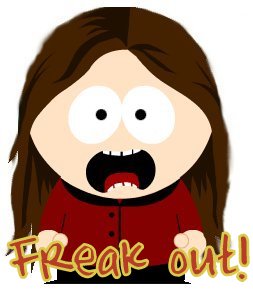 .
Oh, yeah, I had to come back and ETA ("Edited to add"): Tomorrow is also Mr. Monk's 8th birthday. Yeah. I forgot. I have been forgetting it every day. I just did, even after he reminded me today:
"Will you at least wish me a happy birthday tomorrow morning?"
So add to the To-Do-List: Buy birthday presents for son. And do not forget his birthday again!
While I go freaking out some more, running around town like a headless chicken turkey, please enjoy this.
.
.
Or this version by The Ukulele Orchestra of Great Britain. (Not kidding, Elly! In fact, I won't be surprised if you have applied for a chair there already…)
.